We have the privilege of working with some of the most cutting-edge and accomplished GTM leaders in SaaS. These leaders and their teams at fast-growing companies like Deep Instinct, Esper, Hiya, iSpot, and more have helped shape the Relevvo product. Here's the next post in our series where we share some of these gathered insights with you.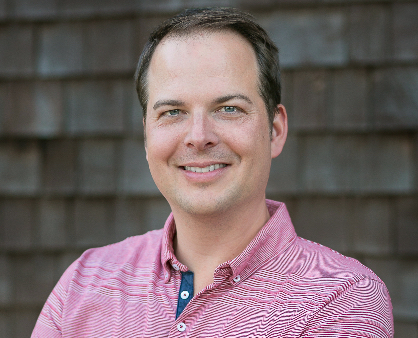 Today, we're thrilled to welcome Justin Baker, who is the Vice President of Digital & Demand Marketing at Deep Instinct, a cybersecurity company that uses deep learning to prevent malware. In his role, Justin sets the strategy and manages a team of high-performing experts to drive revenue through a sophisticated, modern marketing motion.
In our chat, we cover what most teams get wrong with ABM, how the team at Deep Instinct is applying a data-driven approach to demand, tips to building a true partnership with sales, and reviewing how teams can do more with less in the era of efficient growth.
Aashish Dhamdhere (AD): Justin, thank you so much for joining us! You've led ABM and Demand efforts at a host of fast-growing companies including Deep Instinct, ExtraHop, AppDynamics (Cisco), SinglaSense (Splunk), and more. What do you think most teams get wrong about account-based motions?
Justin Baker (JB): Thanks for having me! ABM isn't just putting content in front of accounts that you want to sell to; it's a much more involved process that requires a true partnership with sales. It begins with thoughtful and data-driven account selection, understanding which accounts are "surging," and then prioritizing those accounts for the sales team to get in front of the right accounts at the right time with the right content with messages that will resonate.
The thing a lot of ABM marketers are still missing is that this isn't a volume game. It isn't important to get in front of a lot of accounts, it's critical that you're getting in front of the right accounts and making that number manageable for your sales team to work with understanding, focus, and persistence. You need to go slow to ultimately go fast.
I still have PTSD from the early days of ABM when I was constantly battling with my then-CFO. She had created a spreadsheet that said we needed to force-feed sales a certain number of MQLs per month. All that did was overwhelm the SDRs, making it nearly impossible for them to spend their time on the right things like prospecting into high-value accounts while driving a divide between sales and marketing because "our leads are bad."
You can't just spray and pray and think that you can make that motion successful. I'm happy to see that, for the most part, the industry is starting to come around and understand that. Inviting accounts to an event standalone is not ABM. It's about deeply understanding the account, the persona, and who you're going after. And content is king. If your messages and offers don't resonate it won't work.
AD: It's clear that you have a very trusted relationship with your Sales team. Really interested to know how you've built this. How has Relevvo helped in the journey? Any advice that you can share? 
JB: I need to give Theresa, my Director of ABM and Integrated Marketing, a lot of credit for our close relationship with Sales. I've never seen anything like what she's doing before and truthfully, I don't think most marketers would take the time and effort required to do this. She has a meeting with each and every sales rep, every single week or at least every other week, and goes through the bread-making with them. She's actually showing them data and insights: "Here's the tool, here are the accounts that are surging for you. We pull the leads and contacts from this tool over here. Here's what it looks like." She's giving at least a 101 level if not a 201 or 301 level education on the finer points of marketing and more specifically, account-based marketing. 
And Relevvo has allowed us to go even deeper. So we don't just show accounts and insights about what the accounts they care about are doing, but also why they've been scored a certain way and what specific events were happening within that account. And from there she discusses which messages will resonate best within the account based on Relevvo insights. Bringing them along creates an opportunity for discussion and dialogue. That ability to provide feedback and build that bridge makes them more trusting of marketing. The difficult part of doing that is that it requires a crap ton of time but she's constantly making it a priority.
I don't know many marketers who would spend that time and energy but it's proven to be really effective – a real difference-maker. It's unique and totally different from how I've worked. I've always worked more directly with sales leadership rather than getting into the trenches with the reps as Theresa has done. This continuous education has really helped them have a better understanding of what we're doing. I remember having to explain things 10 or 15 times to executive teams in the past, not realizing that this ABM stuff can be pretty sophisticated and, if you don't have the right exposure to it, it can be difficult to understand. 
AD: Great approach and love how Relevvo is helping you in this journey! You've built an exceptionally good team at Deep Instinct since you've been there. I recently spoke with Theresa and Bryant and they have a really interesting philosophy around marketing, which we featured here. Can you please share a little bit more about your approach to team building and what works for you? 
JB: I've realized from past roles that you can never go wrong by hiring for data insights first and then incorporating and building for other functions later. So the first few hires I made were around data intelligence, marketing operations, ABM, and web to really build out the tech stack and data flow. That was the early priority because without data insights you can't explain what's working or where to spend. I wanted to make sure that I had folks with an analytical mindset on the bench to start and then pivoted to other functions from there. 
So after those roles were hired and onboarded I then posted openings for a Director of Content, a graphic designer role, and an SDR Manager. After that, it was building out the sales org as a whole starting with SDRs. I needed the framework first for the foundation that allowed me to hire everything else that followed. 
AD: Your team is taking a very thoughtful and data-based approach to pick accounts. Not only from a firmographic perspective but also using signals of implied intent. How did you develop this approach?
JB: We've collaborated with sales on developing our target account lists based on a shared understanding of our ICP. Then, we've married first-party and third-party intent signals together, overlaid keyword data, and synthesized this together. Relevvo has helped us pick these accounts and then message them appropriately. My CMO specifically asked me a few weeks ago, "How do we match outbound messaging to the insights we get from the ABM motion?" I told him that that's why we're working with Relevvo. In my view, this represents the last mile: delivering hyper-specific information that matters deeply to your prospects.
This approach is allowing our reps to see which accounts are "surging" (i.e. exhibiting buying signals) and prioritized these for immediate follow-up. The results have been staggering – 55% fewer calls, a 333% improvement in our call-to-conversion ratio, and a 269% improvement in our call-to-meeting ratio.
AD: You have this mindset that if the pipeline wins, revenue wins and everything sort of flows backward from there. What else are you doing to learn or what else would you recommend marketers do more of that we haven't discussed already?
JB: I think a lot of people are saying this now but it is really true at Deep Instinct – we're tied to revenue. I see a lot of marketers still focus on MQLs and that's it. They're done there. They'll throw a lead over the fence to sales and if it turns into a meeting then they're super proud of themselves. They'll be satisfied with generating 500 MQLs where 10 meetings were set but they don't know what the opportunity value is, what the opportunity status is, whether or not it closed, and if it did, why it ended up closing. If you're not tracking for all of that then you're completely missing the point of what marketing is about.
It's not about bad MQLs where you might get lucky if someone books a meeting. You're not taking any buying signals into consideration when you go that route. There's no understanding of why a certain account was a priority or not. Uniquely, we spend a lot of the time downstream here. Where are you getting stuck? Why are you getting stuck? Really meeting with the AEs often to discuss things like, "Is there a better way to do a demo?" or "Is there a way to automate the way we do the first meeting so that they don't have to speak to an SDR every time?" Talking about things that are further down the funnel to help accelerate the buying process or remove the friction that may be preventing deals from moving more quickly. Ultimately, it makes marketing look better if we close deals faster. 
If you're tasked with diving revenue, you should be helping with all points in the sales funnel. So that partnership with sales becomes really important.
AD: Makes a ton of sense and it really aligns with how you run the business as a whole, it's very data-driven. You're looking at the business impact and not just MQLs. That's just a part of the bigger story, you're looking at pipeline impact, revenue impact, and everything backward.
JB: Exactly, and in fact, we're not looking at MQLs at all. They aren't even part of our nomenclature. We do talk about MQAs and SQAs, though. For me, the only reason I collect leads is to extract signals around "surging" accounts. For instance, we recently had a booth at Black Hat, the large cybersecurity tradeshow in Vegas, and came away with over 1,500 new leads. But very few of them actually made their way to my SDR team. Instead, we looked for accounts we were already prioritizing and parlayed their visit to our booth or speaking session into focused, thoughtful outreach.
For instance, we could say, "Hey, we saw Aashish at the show, it was great to meet him. Were you there as well?" You know, using the contacts we made at the show to create a more human dialogue as opposed to just cold calling. Even if they weren't there, we could pivot to something around how the team we met was really interested in x, y, or z. That's where you leverage the notes that you were hopefully taking at the show to have a real meaningful dialogue with your prospects. So, all of it is looking for a signal and not noise.
The only leads we did cold outreach to were those that had notes asking for follow-up or those people who had additional questions. All others went to nurture. This allowed us to achieve greater results with less outreach and get in front of the accounts that matter most to us.
AD: Totally, that's genius. Marketing can complain about having a limited role or limited visibility but that's a direct result of just throwing things over the fence. If you're not taking shared accountability for what happens later and you're not helping reduce friction, why would people involve you in what happens down the funnel? That partnership with sales is huge. You know, I'm sure you've heard this but there's a difference between a contract and a covenant. A contract is, what's in this for me? Where a covenant is being in something together. It's like, what can we do together to make things improve for all of us? You've really implemented that mentality there. 
JB: Oh yeah, it really is something that we're focused on. One thing that dawned on me as I was looking back on my career is that a lot of people get hired into organizations where they're completely siloed. They might just stay glued on marketing and never meet anyone in sales. I think that that's a total failure. It's impossible to build that covenant with someone if you don't know them. You have to talk to sales. You have to be involved in what they're doing and understand why. Everyone learns more and you're way more likely to be successful. Also, you're more likely to like what you're doing too. You don't want to get into a situation where the numbers you're reporting are a defense against what others may be saying rather than an offense for the organization to succeed as a whole. 
AD: Yeah totally, it's wasted energy really. To your point about picking people at the beginning, you have to pick the right team too when given the opportunity. The team of people you're in that covenant with is super important. You've really built a great group over there and it's a pleasure to work with all of you. Really appreciate the time today, this has been fun. Thanks!